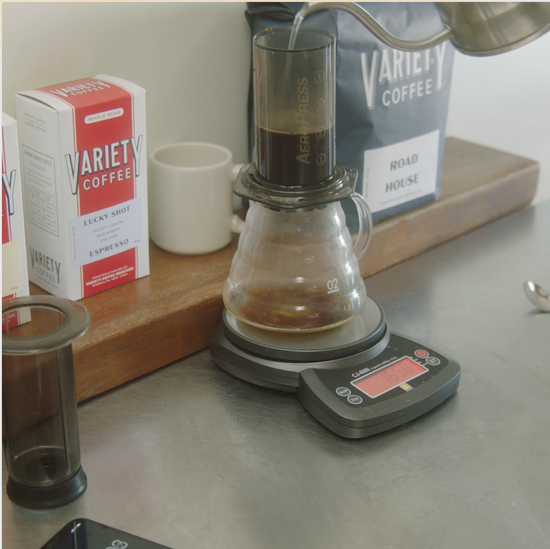 Brew guides
Aeropress
Serves: 1
You'll need 14g coffee (ground medium fine), 200g water, and 1 filter, wetted.
Step one
Place filter in basket and affix to brew shaft, place brewer basket-side down onto a cup.
Step two
Add 14g coffee, ground medium fine.
Step three
Start timer, and add 30g of water to grinds.
Step four
At 15 seconds, add 200g water to brewer and place plunger inside the top, creating a vacuum seal.

Step five
At 1:15, remove plunger and stir the coffee.
Step six
Replace the plunger and press down slowly, until you hear a hissing sound.
Step seven
Remove and clean brewer, serve coffee.