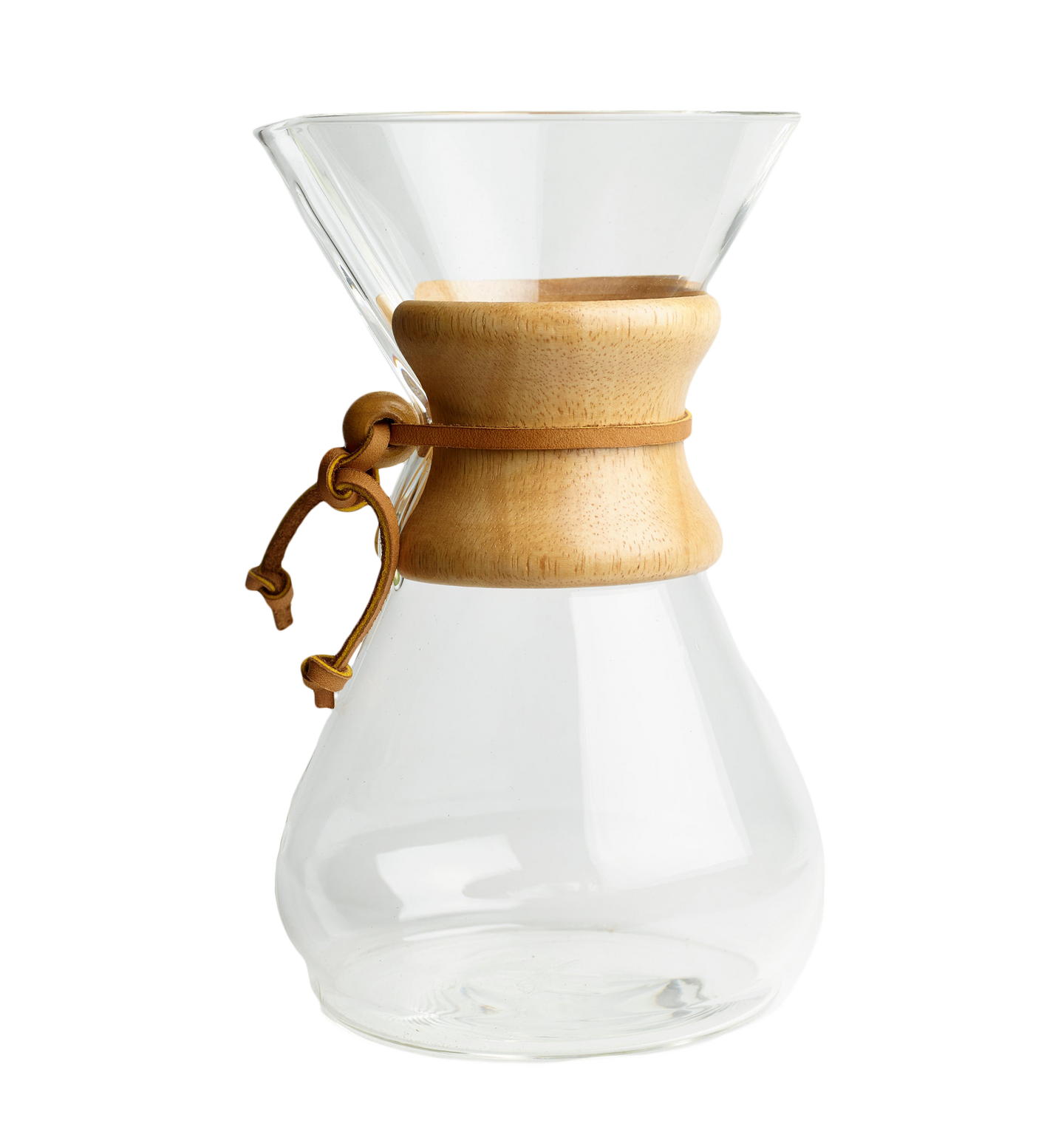 Classic Chemex
Six-cup classic wooden Chemex.
Known as James Bond's choice for coffee brewing (featured in From Russia with Love).
Designed in 1941, this classic coffee maker is featured in the MOMA as part of their permanent collection. Our choice for a clean, smooth, cup of coffee.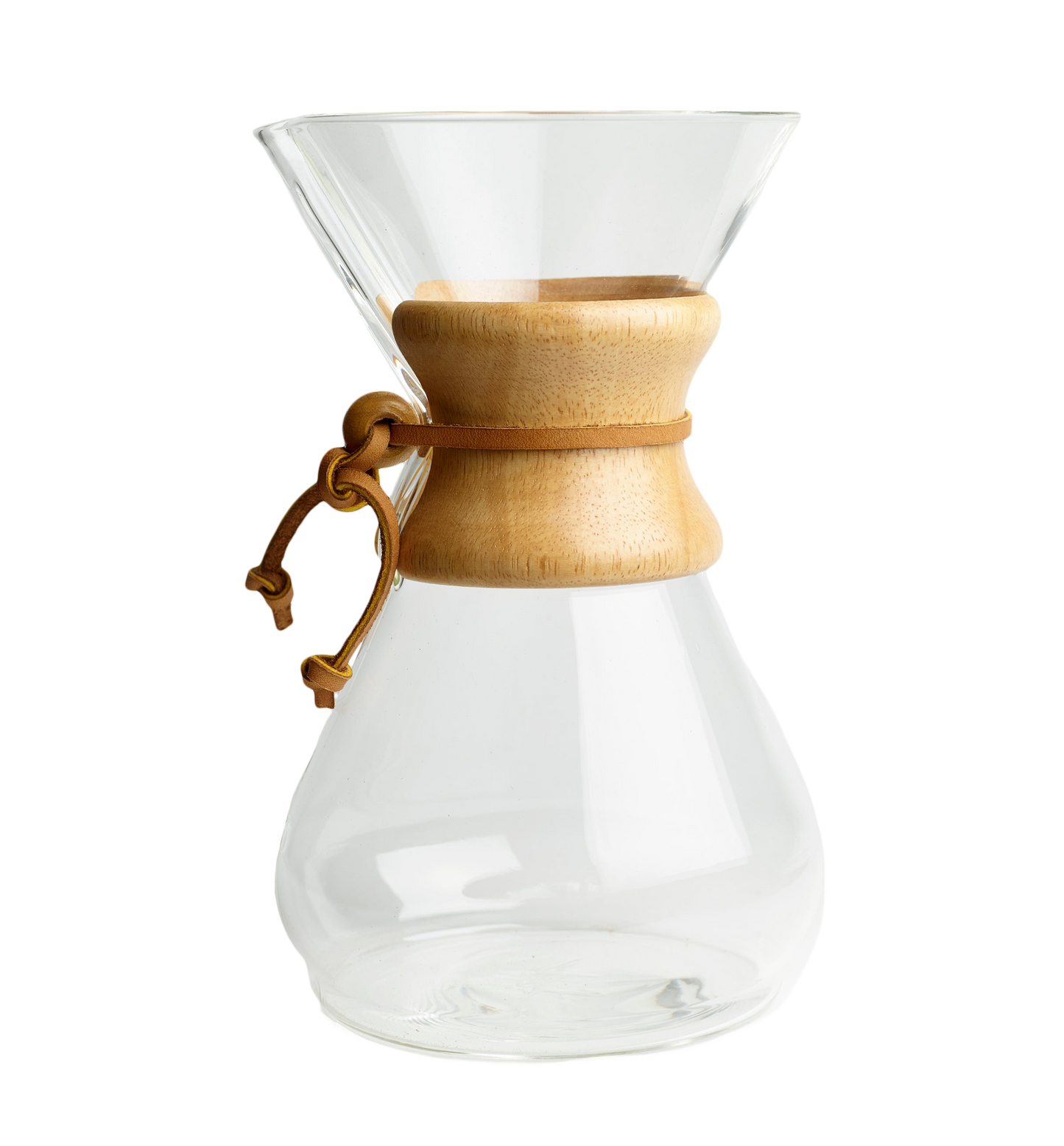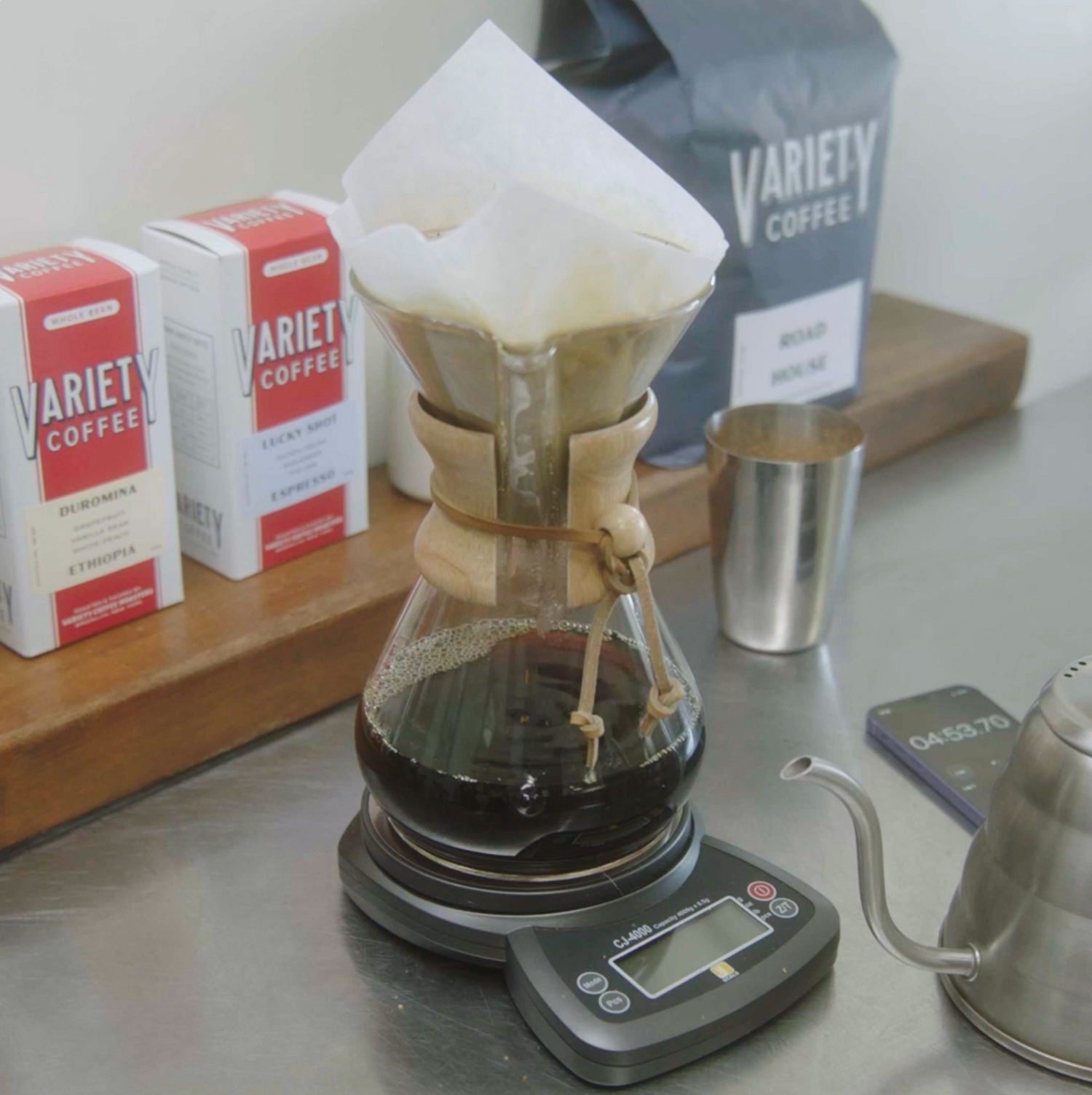 How to Use
Using non-porous glass and a paper filter that's heavier than other pour-over methods, the Chemex eliminates unwanted oil (and bitterness) from your brew, leaving only a clean cup of highly enjoyable coffee.
Brew Guide