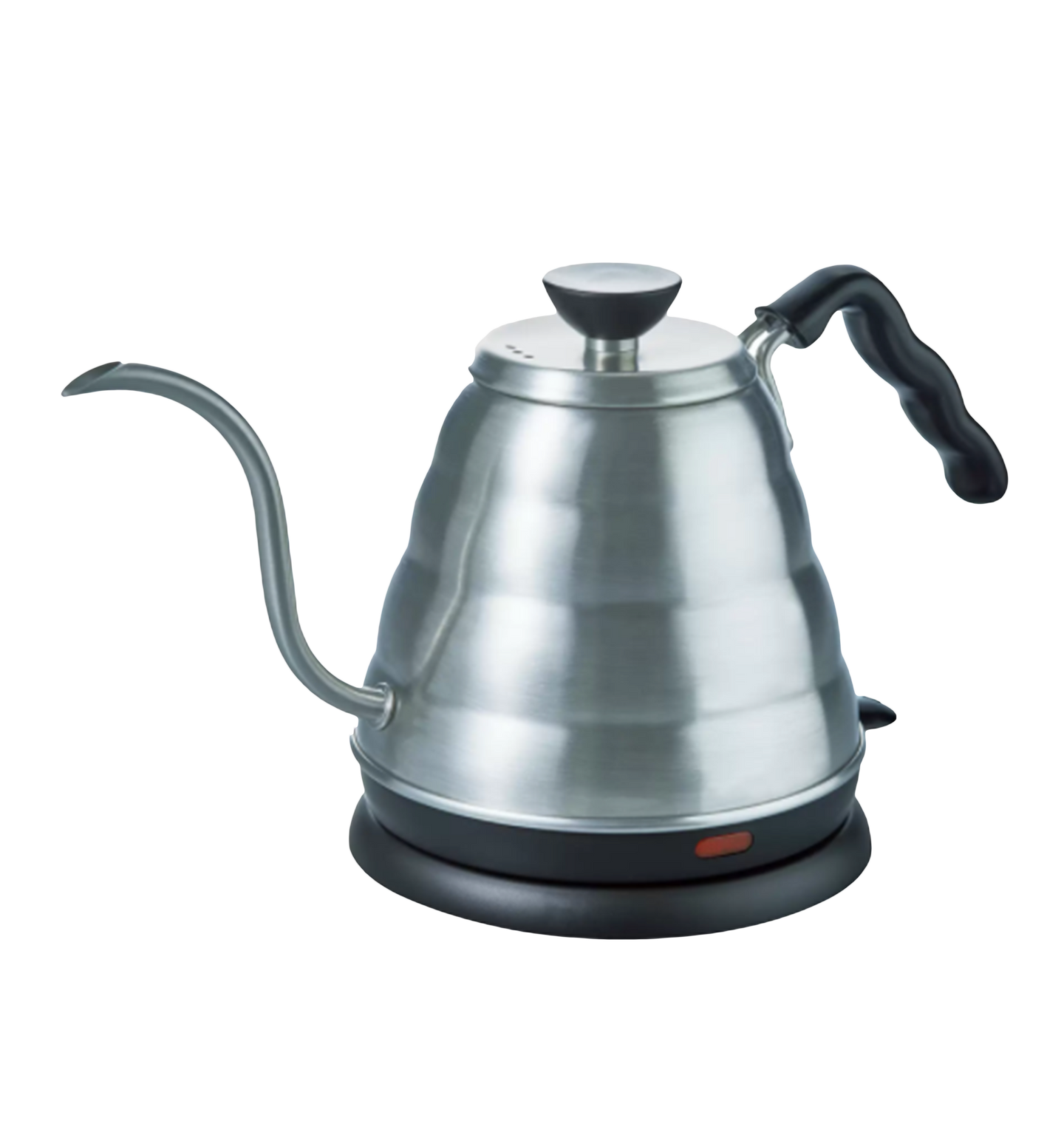 Hario V60 Power Kettle
You'll never go back to a plain old kettle again!
Boils up to 800ml in approximately 5 minutes.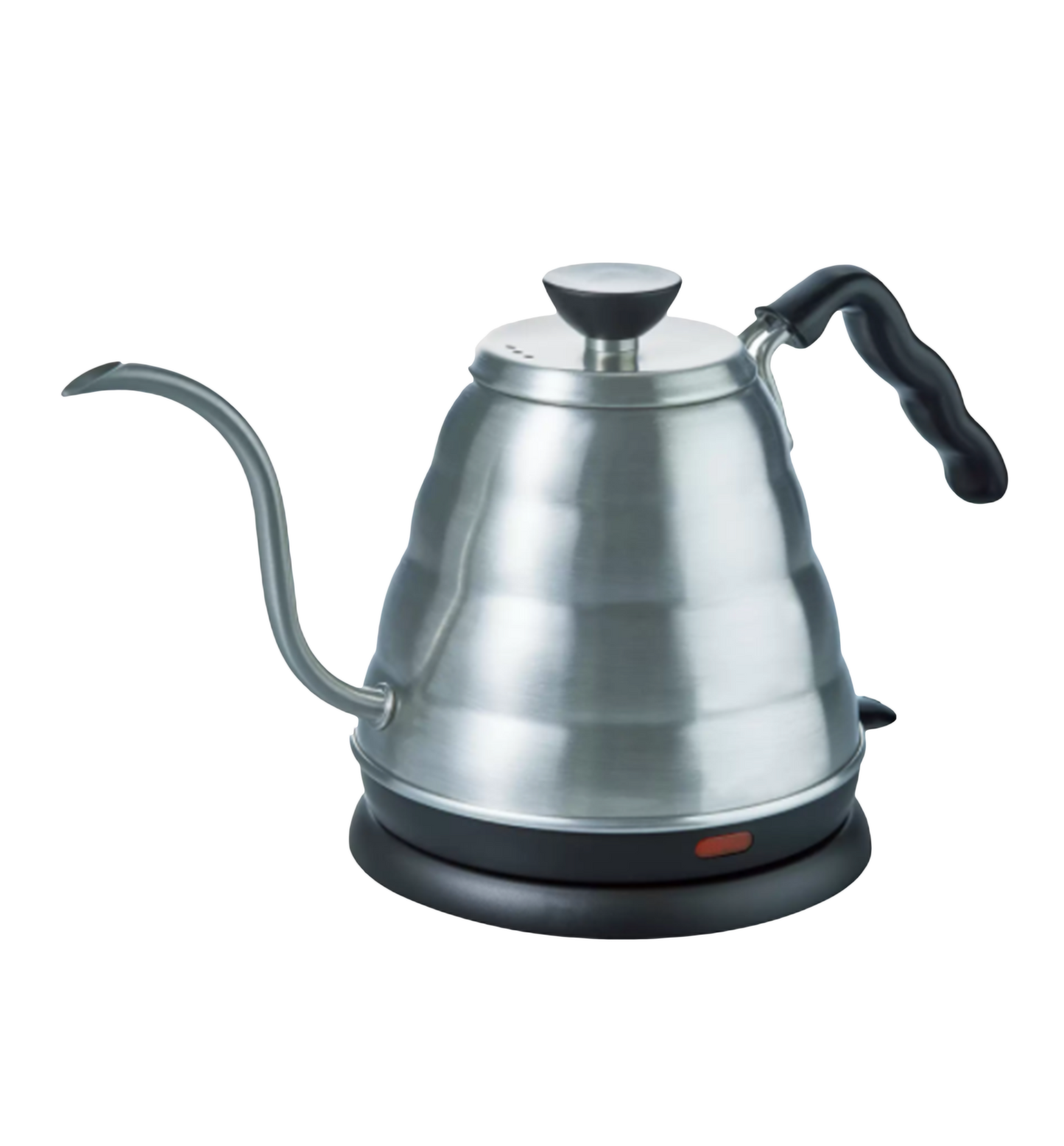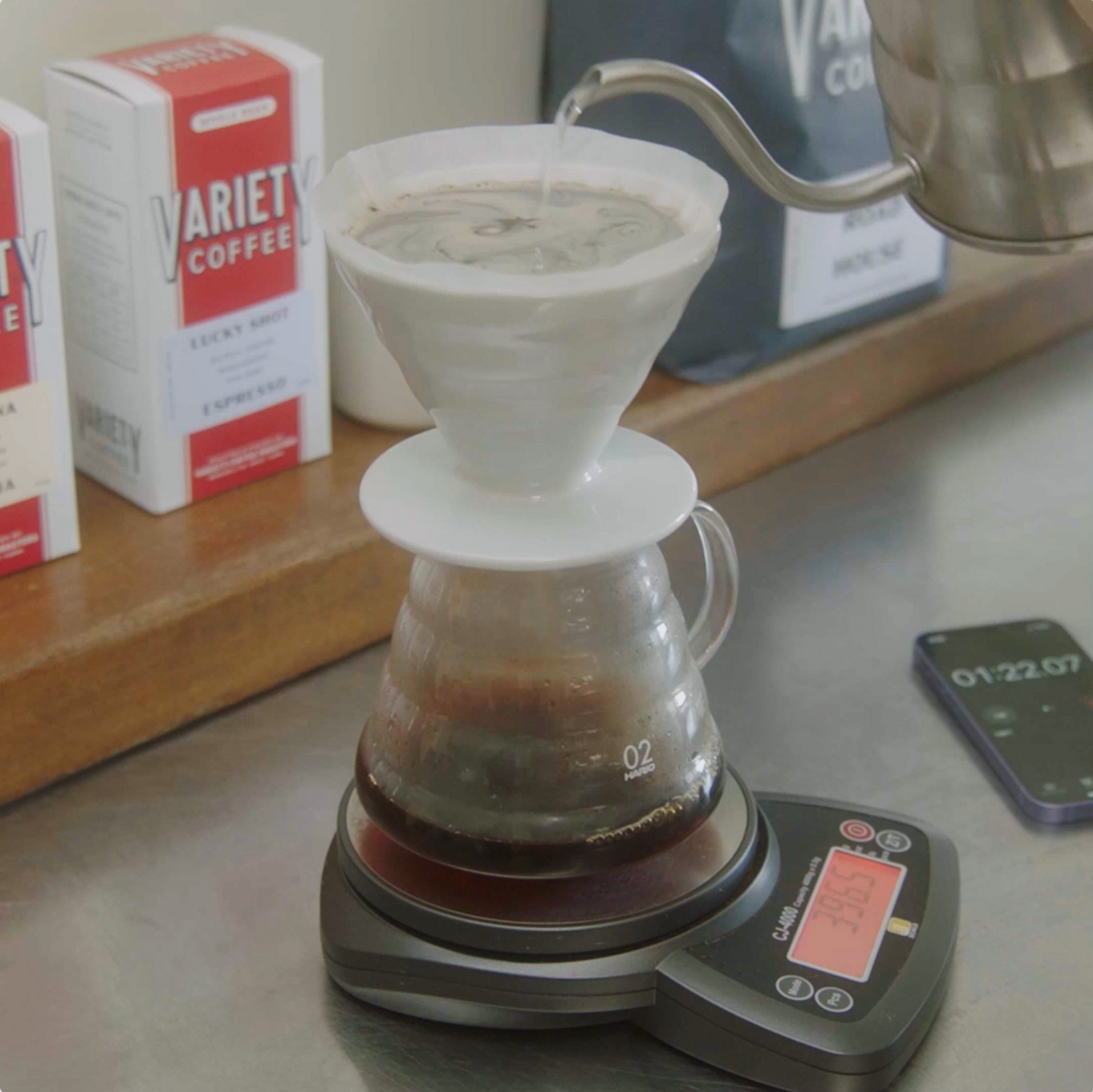 How to Use
The V60's conical shape allows for deeper layering of coffee grounds, and its spiral ridges and lack of flow restriction allow the user to pour the water quickly for a delicate body or slowly for a heavier flavor.
BREW GUIDE